CEO message: Store closings
Foot Locker

Gerrard Square
Closed Today
10:00 AM
-
9:00 PM
10:00 AM
-
9:00 PM
10:00 AM
-
9:00 PM
9:30 AM
-
9:00 PM
9:00 AM
-
6:00 PM
11:00 AM
-
6:00 PM
Address
CA
Hours
Store Hours:
Day of the Week
Hours
Monday
Closed
Tuesday

10:00 AM

-

9:00 PM

Wednesday

10:00 AM

-

9:00 PM

Thursday

10:00 AM

-

9:00 PM

Friday

9:30 AM

-

9:00 PM

Saturday

9:00 AM

-

6:00 PM

Sunday

11:00 AM

-

6:00 PM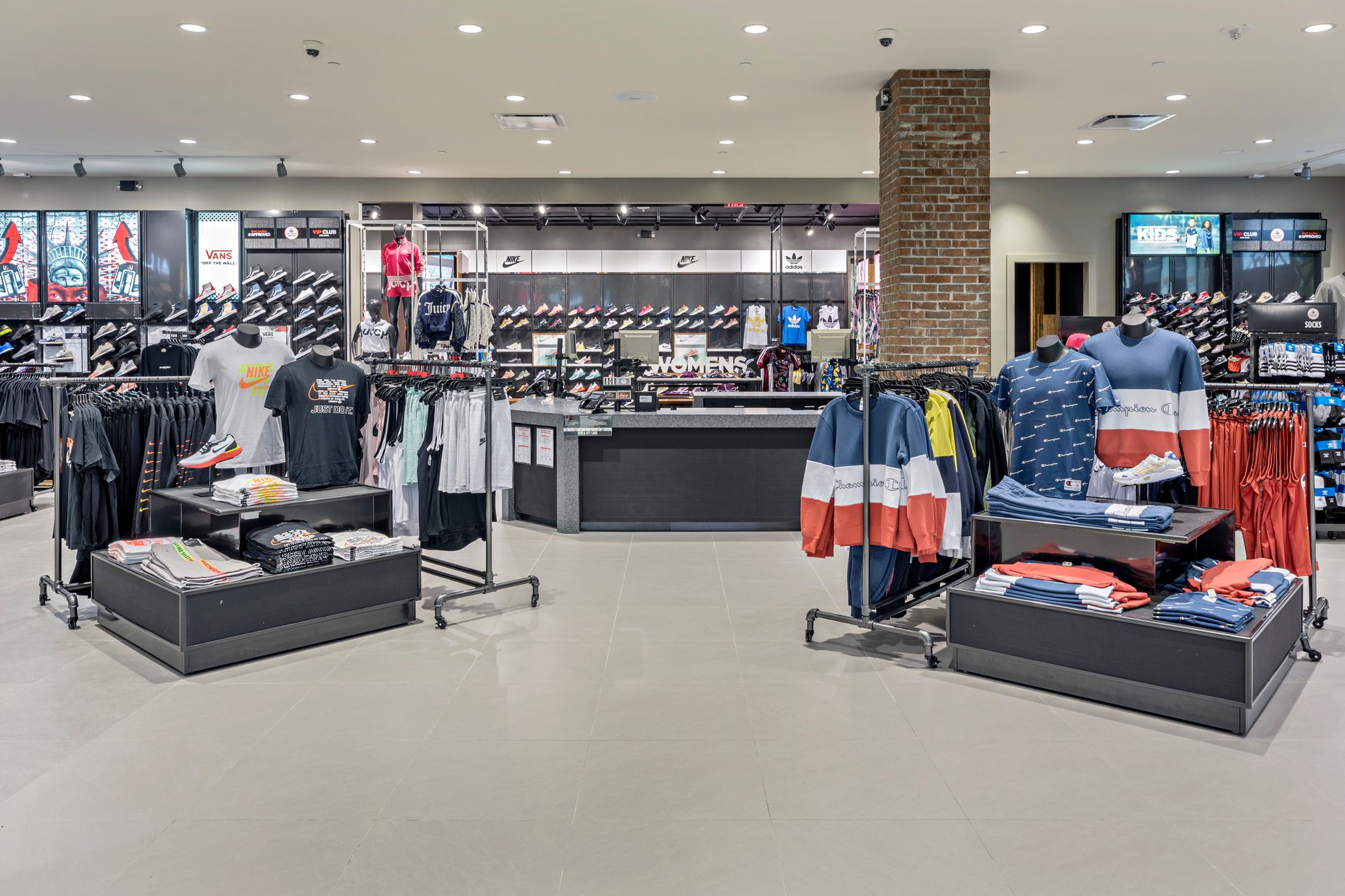 About Foot Locker Gerrard Square
Foot Locker is a leading global provider of athletic and sport-inspired sneakers and apparel. From high-performance footwear to throwback style, for more than 40 years, we've stocked what you need for your favourite activities – basketball, running, training, and chilling. That means you've chosen us for the hottest drops in the sneaker world, whether that's been signature shoes from the game's biggest stars or legacy looks from retro silhouettes. Keep your shoe game on point with high performers like the Air Jordan lineup and other on-court stars from Nike, adidas, Under Armour, and more.

You'll always keep your look on point with timeless choices from Vans, Converse, PUMA, and more. Collaborations bring designers and artists such as Kanye West, Pharrell Williams, Selena Gomez, and so many more together with the sneaker culture for new, reimagined takes on iconic styles.
With more than 120 locations across Canada, Foot Locker draws from the expertise of more than 3,000 locations around the world to know what looks you want. Shop dozens of locations in Ontario; more than a dozen each in Quebec, British Columbia, and Alberta; and more in Manitoba, Saskatchewan, Nova Scotia, New Brunswick, and Newfoundland.

Don't forget, Footlocker.ca also has a release calendar. Lock it in and stay up-to-date on what's dropping next and when. The Footlocker App makes it all so easy. Manage your account, track your VIP status, and get notified from our release calendar when the next hot looks are about to drop.
Featured Products - Foot Locker CA